Welcome to Mellado Dance Elite! We provide dance classes to families in Port Coquitlam and the surrounding communities. We are currently enrolling for the 2022/2023 dance year.
We have taken precautions and are ready to welcome our students BACK to the dance studio. This year, you can expect smaller class sizes, social distancing, no contact instruction, and professional grade cleaning and sanitization. Our student's safety is our top priority! Learn more about how we are keeping our students safe HERE.
Children still need ways to connect, express themselves, and MOVE this school year. It's our mission to develop each dancer physically, mentally, and emotionally by providing a warm, friendly atmosphere in our studio. Our mission has never been more important!
Register online today. We'd love to welcome your family to Mellado Dance Elite!
2021/2022 Registration Appointment Booking NOW OPEN!!
How We are Keeping
Our Students Safe
Our students' health is our top priority. This year, we've reimagined our programs and procedures so that our students can continue to dance. Watch the video to learn more about how we are creating a healthy environment for our students, their families, and our staff.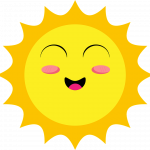 2021 SUMMER CAMP REGISTRATION - NOW OPEN
To request more information on our studio and the programs we offer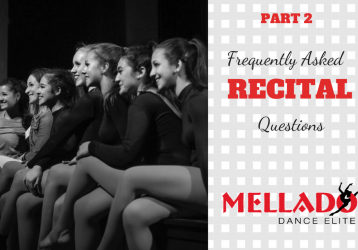 Top Ten Frequently Asked Recital Questions: Part 2 We hope you enjoyed reading Part 1 of our series and are ready to dive into MORE …
What makes MDE different from all other dance studios? MDE is in its own category! What our studio offers you:
The facility is top of the line with air conditioning, spacious dressing rooms, a big waiting area and the main floor studio has a viewing window to watch your little dancer learn. The staff is kind and caring, willing to help however they can. The studio really goes above and beyond to make special moments and have all dancers feel included. In the beginning of the year there was a screen to snap "first day of dance" photos, they have a Valentines box where dancers could send other dancers cards and the end year recital is not your usual dance recital. Mellado Dance Elite puts on a end year production with every year having a different theme, photo booths and professional photography (photos and videos are included in registration fees). Mellado Dance Elite has classes for those wanting to be a competitive dancer and those who just love to dance, with both types having a foundation in FUN.
Mellado is a second home for my girls... they don't just love to dance but they love the people they get to learn with. Over the last 13 + years they have had mentors, made lifelong friends and have been given so many opportunities to grow, not only as dances but as wonderful young ladies.